Prevent Mouth Injuries With a Mouthguard
Sports are exhilarating, but they also come with their fair share of risks. Don't let an unexpected mishap put your smile in danger. Allow John S. Walker, D.M.D. to create a shield inside your mouth for athletic or orthodontic purposes with a new mouthguard. Wearing a mouthguard helps reduce the impact that otherwise could cause a cut to the lip, jaw injuries, etc. Ensure your teeth stay safe with our custom-made mouthguards for kids and adults.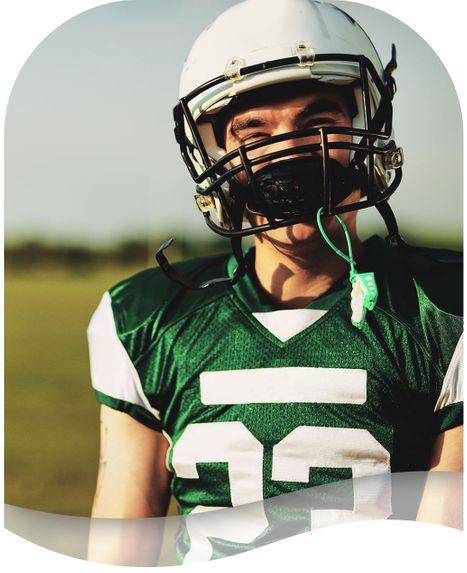 Ideal Mouthguards Designed for Athletic Activities
Whether you are an athlete or a casual sports participant, you should wear an athletic mouthguard to protect your teeth. Having a mouthguard, designed specifically for your needs, gives you the ultimate comfort and protection. Visit us for mouthguards in Boulder and other orthodontic treatment plans!
Benefits of Mouthguards
When it comes to protecting your teeth during sports activities, there's no substitute for the reliable defense of a mouthguard. At John S. Walker, D.M.D., our custom-made mouthguards go beyond mere oral accessories. They become your trusty companions, standing guard against potential injuries while providing an array of benefits.
Protection: Mouthguards act as a barrier, shielding your teeth, lips, and jaws from potential injuries during sports competitions.

Comfort: Our custom-made mouthguards are designed to fit snugly and comfortably in your mouth, allowing you to speak and breathe naturally while providing optimal protection.

Durability: Our mouthguards are crafted using high-quality materials, ensuring long-lasting performance and protection.

Tailored to Your Needs: Each mouthguard is individually designed to match your dental structure, making it a perfect fit for your mouth.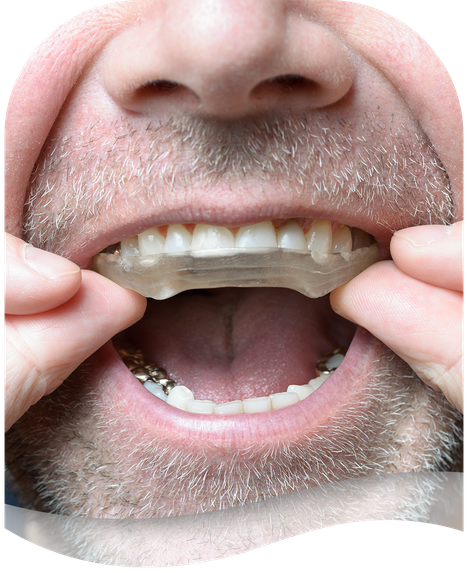 The Power of Customization
Often, one size does not fit all. Each athlete is unique, and their mouthguard should reflect that. Our custom athletic mouthguards are crafted to match the contours of your mouth, providing you with a personalized fit that is as snug as a second skin. Our expert team, armed with cutting-edge techniques and state-of-the-art materials, will create a mouthguard that feels tailor-made just for you. It's time to leave behind the discomfort of ill-fitting, generic mouthguards and embrace the superior comfort and protection of a custom creation.
Unparalleled Comfort and Protection
Imagine diving into the field, court, or rink with the utmost confidence, knowing that your teeth are shielded by a personalized fortress. Our custom sports mouthguards offer the ultimate comfort, allowing you to focus solely on your performance. Designed with your specific needs in mind, they strike the perfect balance between a secure fit and unrestricted speech and breathing. No more fumbling with bulky, one-size-fits-all mouthguards that hinder your ability to communicate or impede your oxygen flow.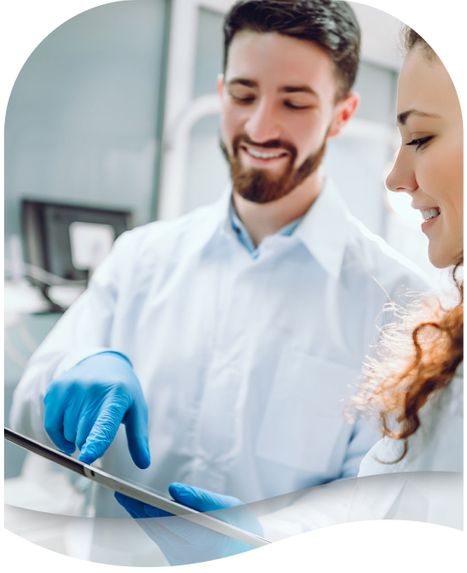 How our Mouthguard Service Works
Consultation: Schedule an appointment with our skilled orthodontists to discuss your need for a mouthguard. During the consultation, we will assess your dental structure, consider any orthodontic treatment, and understand your specific requirements.

Impressions and Design: We will take impressions of your teeth to create a precise model of your dental structure. Using this model, our team will design a custom mouthguard tailored to your mouth's shape and size.

Fabrication: Using advanced materials and techniques, we will fabricate your mouthguard in our state-of-the-art facility. Our focus is on creating a durable and comfortable mouthguard that offers optimal protection for your teeth.

Fitting: Once your mouthguard is ready, we will schedule a fitting appointment. During this visit, we will ensure that the mouthguard fits perfectly and comfortably in your mouth. Our team will make any necessary adjustments to guarantee an ideal fit.
Same-Day Mouthguard Appointments
If you need your mouthguard for sports quickly before your next sporting event, John S. Walker, D.M.D. offers same-day appointments for your convenience! Embrace the winning combination of style and safety by investing in a custom mouthguard that delivers unparalleled protection on the field of play.