John S Walker D.M.D is a leading orthodontist dedicated to creating beautiful smiles. We utilize the latest technology and techniques to achieve optimal results. Driven by our commitment to excellence and personalized patient care, we are your trusted choice for orthodontic treatment in Boulder, Colorado. To schedule an appointment, reach out to our orthodontics office today.
We offer a comprehensive range of orthodontic services tailored to meet your unique needs. Our skilled team, led by Dr. John S Walker D.M.D, is dedicated to providing exceptional orthodontic care using the latest technology and techniques. We are here to help you achieve a straighter, healthier smile.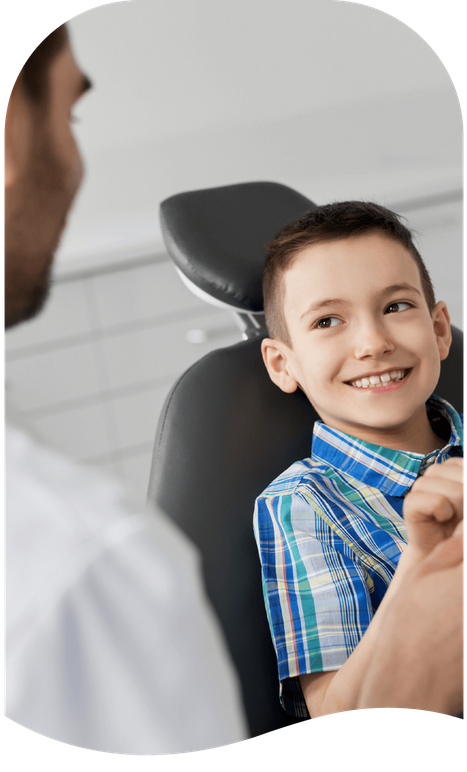 Why Choose John S Walker D.M.D As Your Boulder Orthodontist
When you choose John S Walker D.M.D. as your Boulder orthodontist, you can expect:
Expertise and Experience: Dr. John S Walker D.M.D is a skilled and experienced orthodontist with a deep understanding of orthodontic treatments. With more than 30 years of experience, he has successfully treated countless patients, helping them achieve improved dental health and confident smiles. You can trust our expertise and commitment to providing exceptional orthodontic care.

Personalized Treatment Plans: At our Boulder orthodontic office, we believe that every patient is unique, deserving of personalized care. We take the time to thoroughly assess your orthodontic needs and goals, creating tailored treatment plans that address your specific concerns. Our extensive range of treatment options ensures that you receive the most suitable and effective treatment for your individual case.

State-of-the-Art Technology: We stay at the forefront of orthodontic advancements by utilizing state-of-the-art technology and techniques. Our practice is equipped with innovative diagnostic tools that allow for precise treatment planning. By incorporating the latest advancements, we provide efficient, effective, and comfortable orthodontic treatments.

Committed to Patient Care: Your comfort and satisfaction are our top priorities. We strive to create a welcoming and friendly environment where you feel relaxed and at ease during your orthodontic appointments. Our dedicated team is here to address your concerns, answer your questions, and support you throughout your treatment journey.
Investing in orthodontic treatment is an investment in your overall dental health and self-confidence. With our expertise, personalized approach, and commitment to patient care, you can trust John S Walker D.M.D. to transform your smile and enhance your oral health. Schedule an appointment with us today and take the first step towards a straighter, healthier smile.